Conversion Rate Optimization
We help increase your website's conversion rate for maximum profitability. Get more sales and leads from your web traffic.
When most people think about marketing, they only focus on expanding their reach and retaining their audience, but there's more to the equation than just reaching to your audience. Merely getting more visitors to your website doesn't warranty a spike in sales. Your website should be able to lead the visitor from the landing page to making a sale without breaking the trail. This is where Conversion Rate Optimization can help you. Conversion Rate Optimization is about converting exposure into revenue. It's about enticing potential customers to take action. It's about increasing web visitors who become your next customers.
Successful conversion rate optimization uses creativity in design and practical discipline in your website to convert visitors into engaged customers. Our focus is to help you convert more of your traffic into sales. Whatever the size of your business, we will use your budget and timetable and work with you to create a custom optimization plan that suits your business.
At Colombo Web Solutions, we base our decisions on a combination of data, experience and resourcefulness. Our initial step is to identify your goals and requirements, from getting more leads or increasing sales. We put together a systematic method to the creative process of converting your current web traffic into lucrative growth. Backed by the results from our extensive analytics and feedback research, we then translate the data to effectual ways your audience would want to have them.
We don't just stop with assumptions and data. From hypothesis to testing, we take the time to make sure that what we present to you is well-informed and well-crafted in making your website more profitable. But we don't just stop there; we make sure that you get effective improvements that have gone through a systemic approach. We provide you the kind of service that gives results.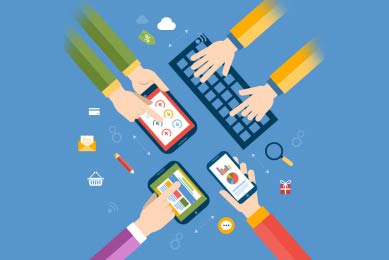 Based in Canada, Crestline IT has been providing complete, hassle-free computing and networking solutions…
Tell us about your project
Taking your business to new heights- it's time for your business to shine.
Get in touch with us to convert your web visitors into loyal customers.
Our journey with Colombo Web Solutions started at the very inception of our organisation & the plays a key role in maintaining our website. We envisage our relationship to grow from strength to strength.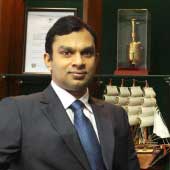 Dhammika Obeyesekere
Managing Director
Green Horizon Enterprises
We have worked with Colombo Web Solutions in building our website.Very professional,flexible and on-time delivery.Would definitely work with them again.
Yazeer Mukthar
Director
Lanka Guardian Commodities
The calculator is so beautiful. Your team made it better than I could have ever imagined. Truly.