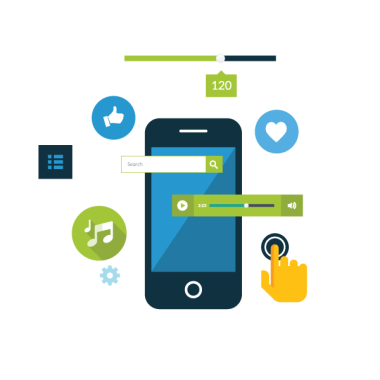 Social Media Marketing
Shouldn't talk to strangers, right? Let's bend the rules
Gone were the days where having an engaging social media plan was a "cool" thing. In today's rapidly evolving world, having an effective social media marketing plan is a pressing necessity. Creating a custom social media marketing strategy with our complete range of solutions will guarantee measurable results, increase your brand awareness and allow you to connect with your clients in a more personal manner.
We use a combination of proven tactics to create social media strategies that are unique for your business. From Facebook to Twitter and all other social media platforms in between, our experts are well versed in how to optimize each channel to gain the desired results. Our campaigns are driven by hard work and dedication and we monitor your business as though it's our very own. Simply put, look at us as an extension of your business.
Our social media marketing services allow you to connect with your clients like never before as you gain hordes of loyal customers through effectively executed social media campaigns.
We will constantly track your social media channels to find out how your clients perceive your brand.
Social Media Contests
Our team of social media experts will effectively manage your accounts on your behalf, engage with your clients and ultimately grow your business.
Custom Profile Design and Setup
We not only create but also customize your social media profiles with genuine and interesting content that resonates your brand message with your audience.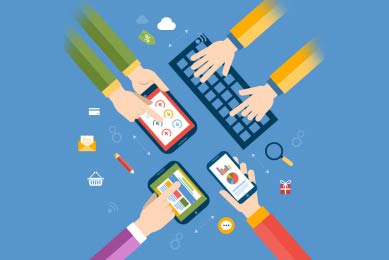 Based in Canada, Crestline IT has been providing complete, hassle-free computing and networking solutions…
Tell us about your project
Taking your business to new heights- it's time for your business to shine.
We take Social Media Marketing to a whole new level of company-client interaction. Get in touch with us today.
Our journey with Colombo Web Solutions started at the very inception of our organisation & the plays a key role in maintaining our website. We envisage our relationship to grow from strength to strength.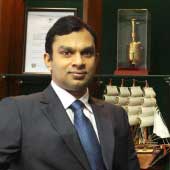 Dhammika Obeyesekere
Managing Director
Green Horizon Enterprises
We have worked with Colombo Web Solutions in building our website.Very professional,flexible and on-time delivery.Would definitely work with them again.
Yazeer Mukthar
Director
Lanka Guardian Commodities
The calculator is so beautiful. Your team made it better than I could have ever imagined. Truly.