No more page switching to see changes—everything is here in front of you! A new era of content creation has reached WordPress!
Frequently Asked Questions
How can a website help me increase sales?
Today, more than 80% of all transactions start off with an online search, making a strong online presence a vital element for any business. Your potential customers are going to search for your business online before making a purchase and if your business website cannot be found, then you will lose out on prospective customers, losing out on sales.
How can a software help my business?
There are four key ways in which software can help your business. Firstly, it can increase the efficiency of your automating processes. Secondly, software is highly accurate and reduces the risks of errors. Thirdly, it helps in cutting down on costs that are associated with office materials and lastly, it is vital in providing up-to-date information regarding your business so you can track and analyze processes real time.
What is a web based software?
Web based software is a software that runs on a computer connected to the internet. The software is hosted on a central server, making it accessible over a network.
What is SEO?
SEO is an acronym that stands for Search Engine Optimization. It involves the process of building a website that search engine will deem as relevant and important to a particular search phrase. This can help in drawing more targeted traffic to your website and help increase sales.
Difference between web based and stand alone softwares
Web based software can be accessed over the internet with a web browser and doesn't require having to install CDs or download software. A stand alone software, on the other hand is a program that does not require the services of an operating system in order to run. It is a portable application that could be run without the installation process.
How do I make my website SEO friendly?
SEO is a process that takes months or even years to accomplish at a perfect level. SEO is broken down into On-page SEO and Off-page SEO. There are numerous ways in which a website can be made more SEO-friendly and a few of these include optimization of page titles, including keyword rich content and an active social media presence.
How much is a website?
That really depends on the type of website and the requirement of it- its complexity, marketing support, social media integration, etc. Every project is unique in its own right and we make sure that the pricing is based on your requirements. Contact us today for a quote!
Are Blogs Good for SEO?
Blogs are extremely beneficial from an SEO perspective because it is often rich in keywords, helping your website to be ranked higher in search engines.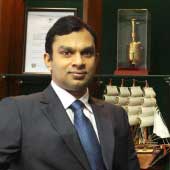 Dhammika Obeyesekere
Managing Director
Green Horizon Enterprises
Our journey with Colombo Web Solutions started at the very inception of our organisation & the plays a key role in maintaining our website. We envisage our relationship to grow from strength to strength.
Yazeer Mukthar
Director
Lanka Guardian Commodities
We have worked with Colombo Web Solutions in building our website.Very professional,flexible and on-time delivery.Would definitely work with them again.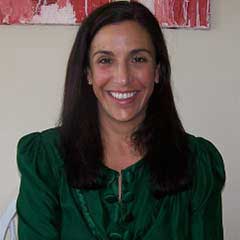 The calculator is so beautiful. Your team made it better than I could have ever imagined. Truly.